Haber 8
~Silver Moon~
Circle: Umesuke (Contains work by JSairo)
Publication Date: August 4, 1996
Rarity: ***
Series: Sailor Moon
Couplings: Numerous
Page Count: 38
Cover: Glossy (With Silver Lettering)
Art Quality: Good - Great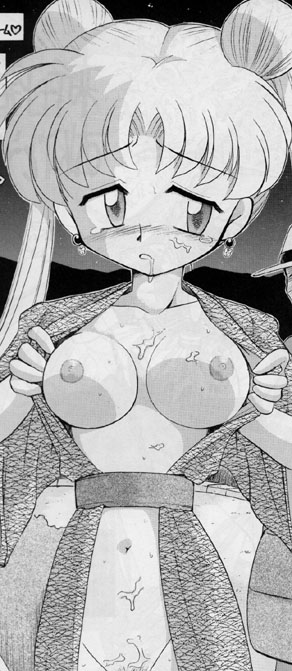 Description: I've been out of this series for quite some time, although it used to be my favorite. The only story has Rei, Amy, and Minako (Can't remember American name...) with that one boy that Ami met that was psychic and everyone though he was her boyfriend. It is a really neat orgy with some nice shots of everyone. Very nice. Following it are a few pinups and authors rants.
Estimated Value: $22
It's somewhat rare and has excellent art, however Sailor moon doujinshi are definitely available in excess so this one is quite maxed out in terms of price. It's always nice to see something else from J.Sairo.