Doujin Hoops Collaboration 2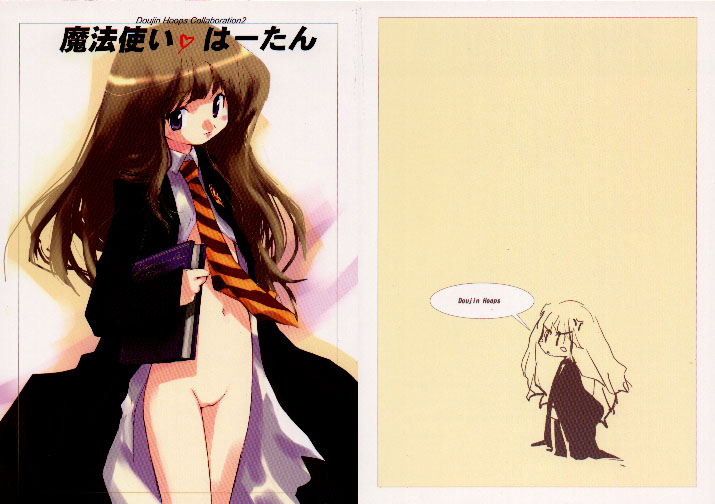 Circle: Doujin Hoops
Publication Date: August 10, 2002
Rarity: ***
Series: H*rry P*ter
Couplings:
Mostly between H*rry and Hir*mi
Page Count: 49
Cover: Glossy
Art Quality: Varies greatly between good and terrible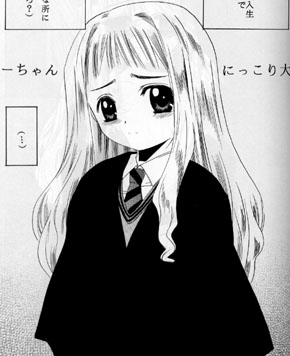 Description:
Not much for a description on this one as I don't want children to find this in internet searches. Let's just say that the art is usually pretty bad in it.
Approximated Value: $20
Doujinshi from this series are somewhat difficult to obtain at times, but that problem appears to be leveling off, as such this doujinshi has dropped greatly in value since I acquired it.
There are other websites listed in the back of the book:
http://plaza.harmonix.ne.jp/~takepon/kag
http://www.geocities.co.jp/AnimeComic-Cell/1123/
http://hpcgi1.nifty.com/ryu-ga/kanna/1sentenc.cgi
http://isweb31.infoseek.co.jp/art/ron-su/
http://www2s.biglobe.ne.jp/~rounin/
http://hpcgi1.nifty.com/ryu-ga/hiraki.cgi
http://home9.highway.ne.jp/jibaku/
http://www.skipup.com/~pppweb/