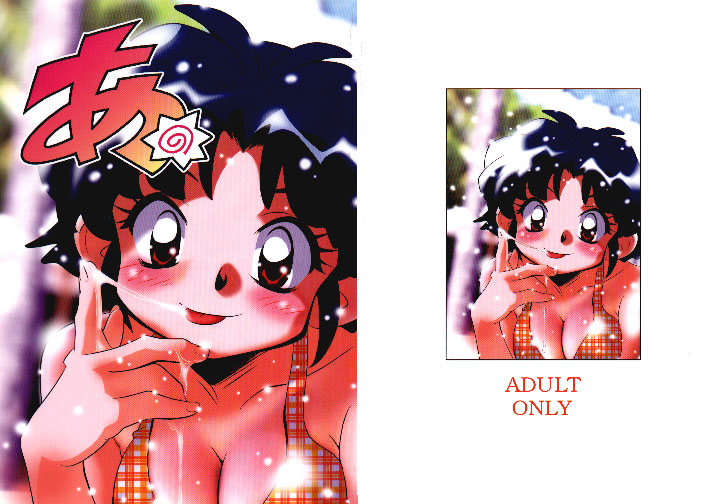 Circle:
Minemine & RuiRui .K

Publication Date:
December 8, 2003

Rarity:
***

Series:
Ranma 1/2

Couplings:
Ranma/Akane
Pinups

Page Count:
20 Pages

Cover:
Glossy

Art Quality:
Varies, but good on the whole



Description: This doujinshi begins with the completed version of a section that was in the previous doujinshi exactly except it was in Photoshop and none of the lines were cleaned up. It is a few pages long and has Akane giving Ranma head. That however is not the high point of this doujinshi. As with the pervious one, it was drawn in part by Araizumi Rui who is one of the artists for Slayers and some of the pinups in this are really great, there is a neat two page picture of akane, drawn almost how she would appear in real life, she just looks great. There are many other good pictures too though.
Approximated Value: $25
This is actually quite a bit, over $1 per page. Due to the fact that this doujinshi has a mainstream artist, and great artwork the price should be somewhat higher. But the varying quality of the artwork inside and its prohibitively short length keep this doujinshi's price under check despite any rarity concerns.