Ran Ran Ran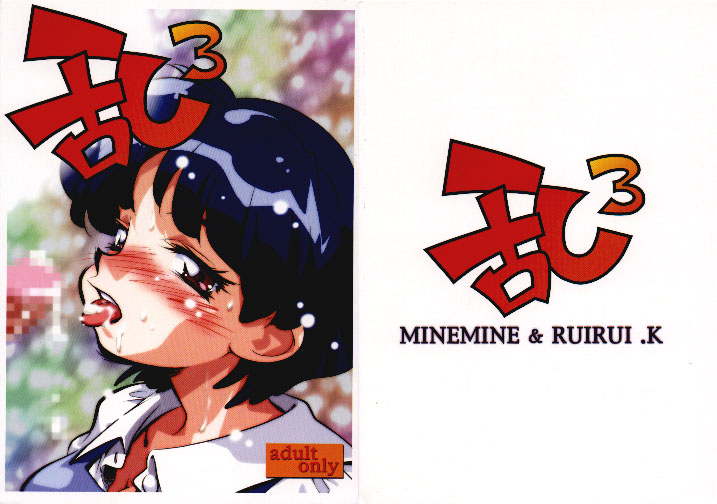 Circle: Minemine & RuiRui .K
Publication Date: August 2002
Rarity: ***
Series: Ranma 1/2

Couplings:
NA Pinups

Page Count: 20 Pages
Cover: Glossy
Art Quality: Varies

Description:
The first section of the book is a photoshop work in progress of a section that is in a latter book involving Akane playing with a penis. Following that are two pinups of Akane masturbating. This is a pinup doujinshi and there are some really nice ones in it. The best in my opinion being one where girl Ranma is bent over on a bed while Nabiki pounds into her with a strap on while taking pictures, to the side Akane is whining about not taking Ranma while sporting a strap on herself. The artist of this doujinshi Araizumirui is one of the original writers for The Slayers and as such this is somewhat of a mainstream doujinshi.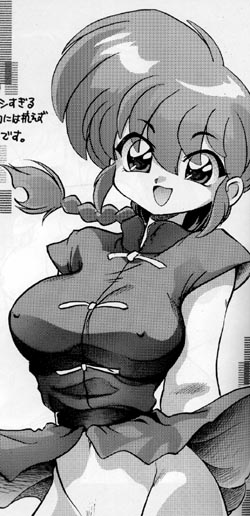 Approximated Worth: $25
Despite its extremely short length this doujinshi possesses exceptional value (Over $1 per page) due to two factors, excellent pinups and artist notoriety. To compound these this doujinshi appears to have been snatched up from all common sources and is thus becoming rarer considerably quicker then would be extrapolated normally.