Midnight Moonlight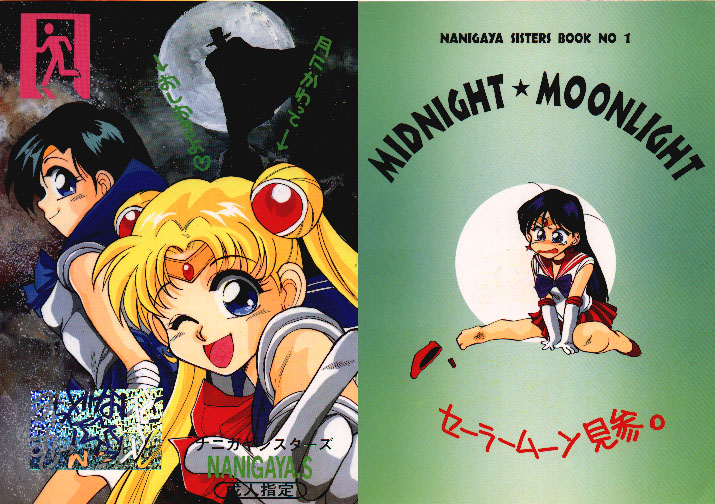 Circle: Nanigaya Sisters
Publication Date: April 25, 1993
Rarity: ***
Series: Sailor Moon
Couplings:
Serena / Darian
Serena / Rei
Serena / Monster
Page Count: 58
Cover: Glossy with foil decal
Art Quality: Not Good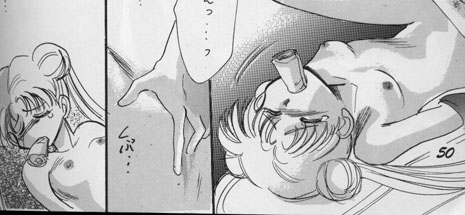 Description:
This doujinshi is far from special in terms of art, in terms of story, and especially in terms of series, consider all the Sailor Moon doujinshi out there. The first story is straight Darian getting it on with Serena for some reason, she's sad though it. Next story is Serena having her way with Rei, and the final story is actually the best story. Serena goes to the dentist but her dentist is actually a monster. He drugs her and shoves a newspaper in her mouth so she doesn't make any noise while he rapes her (see above picture, it's also some of the best art in the doujinshi). They kill the monster and all is solved, there are two or three decent pinups throughout but nothing to make up for the overall lack of quality.
Estimated Value: $ 14
Sailor Moon doujinshi are common, the art is not that good, and I really don't know much about the rarity considering the quantities of Sailor Moon doujinshi out there, although it is getting up there in age. This doujinshi really has nothing special to offer and therefore is not really worth much.