The Program of Rainbow Colors
<![if !vml]>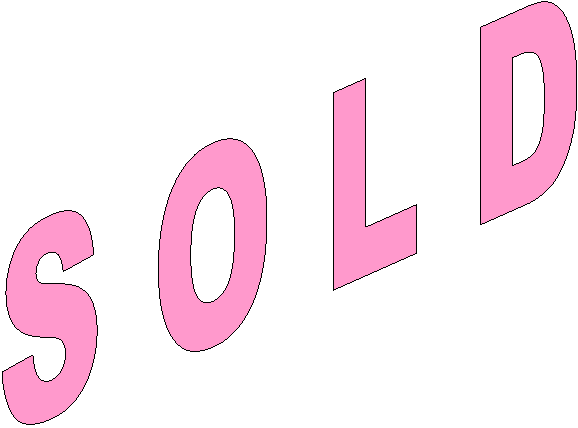 <![endif]>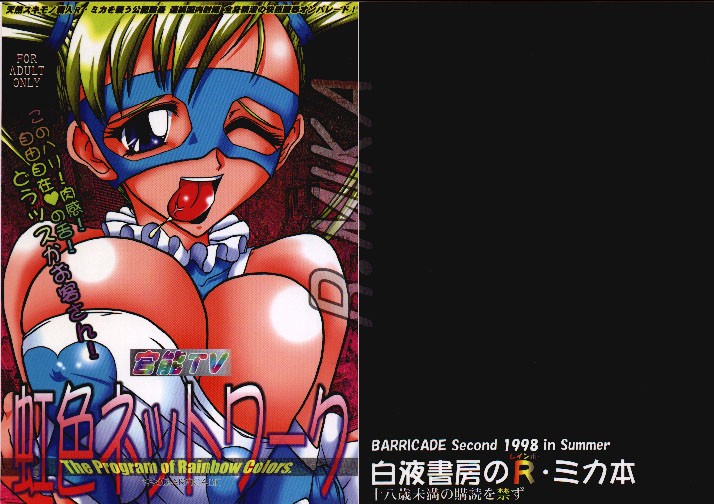 Circle: Barricade
Publication Date: August 16, 1998
Rarity: **
Series: Street Fighter
Couplings: I don't know the series well enough
Page Count: 34
Cover: Glossy
Art Quality: Good - Not so good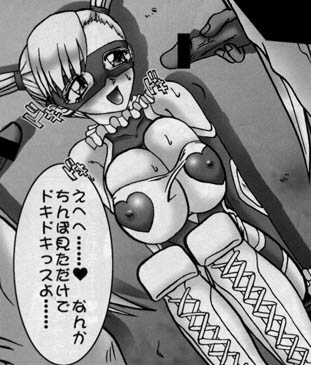 Description:
Very few screen tones are used, most of it is hand/computer shading which is kind of neat. The arms and other parts are too thin on occasion and their tongues are usually hanging out of their mouths, all good in moderation but these Barricade doujinshi usually do that in spades. But they're still good enough for me to own and buy in the future. This doujinshi is just some hardcore sex followed by a fanfic of sorts. The main character is of course the girl pictured on the cover and in the scan here.
Approximated Worth: $15
Street fighter doujinshi are not major hot sellers unless they have Chun Li getting raped. This one is a little on the short site and the art gets a little low in spots (it felt like they were using text bubbles so they wouldn't have to draw certain things.