Crazy For you
(The Exciting Sailor Moon Vol 6)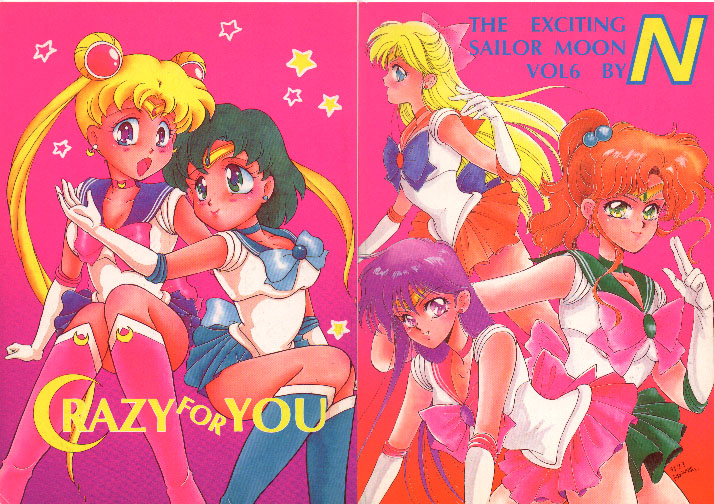 Circle: N
Publication Date: March 21, 1993
Rarity: **
Series: Sailor Moon
Couplings:
Mamoru / Usagi
Rei / Ami / Minako / Makoto / Usagi (Orgy)
Page Count: 42
Cover: Untextured cardstock
Art Quality: Acceptable - Not So Good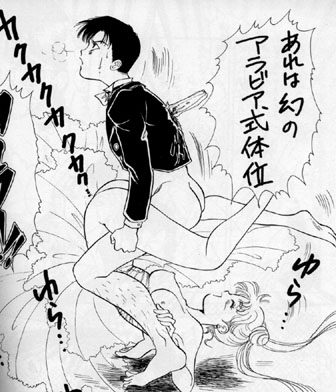 Description:
What the heck is up with that position? Anyway, the art is so-so, the first story involving the princess and the price is somewhat lame and involves a little sub thing with the other scouts being horney and negaverse people there being horney too. The second story is somewhat better and involves Usagi walking into an all out orgy and being unable to help herself from participation. It is pretty decent but neither story has anything special to offer.
Estimated Value: $12
Although somewhat old it does not offset the abundance of Sailor Moon doujinshi, although the large fan base allows for very high priced doujinshi occasionally this one has nothing special to it.