Amelia Chan wa Daimeiwaku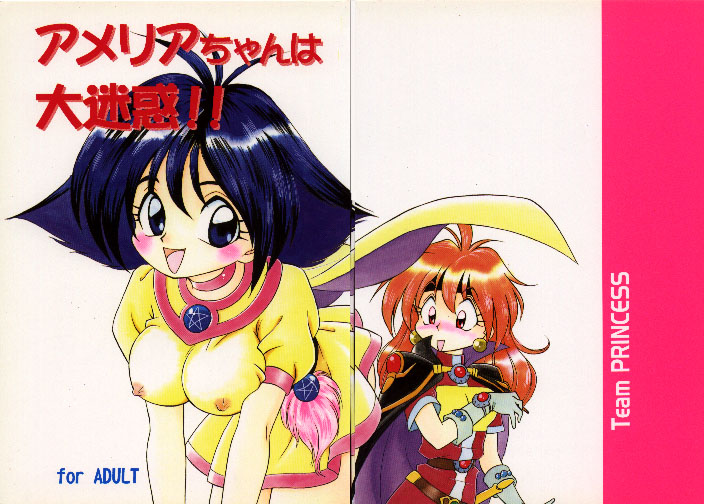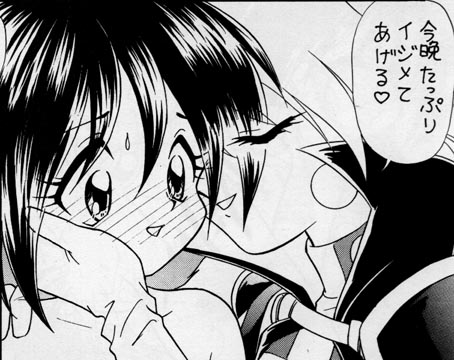 Circle: Team Princess
Publication Date: April 8, 1996
Rarity: **
Series: Slayers

Couplings:
Amelia/Martina

Page Count: 26 Pages
Cover: Glossy
Art Quality: Decent (About 75% of the series)


Description:
Amelia wakes up chained spread eagle clothed in a dungeon. She looks around and shouts out loud, Martina is there. She walks up to Amelia and begins fondling her and with the snap of her fingers a round bed rotates out of the wall. Next thing we know they are on the bed. Martina is basically going against Amelia's wishes and having her way with her. She uses the spikes on her shoulder guards as dildos and inserts them into Amelia. The scene fades into Amelia telling her story to Lina. She kind of scoffs at it a bit, but then bends in and whispers something in Amelia's ear to make her blush, and a chibi Martina butts in from the side and cries out because of it.
Approximated Worth: $15
Although slightly rare in terms of couplings and just rare in terms of coupling. The short length and less then series quality art detract from the street value. Overall this falls into the price of the average doujinshi, nothing more.