Works 3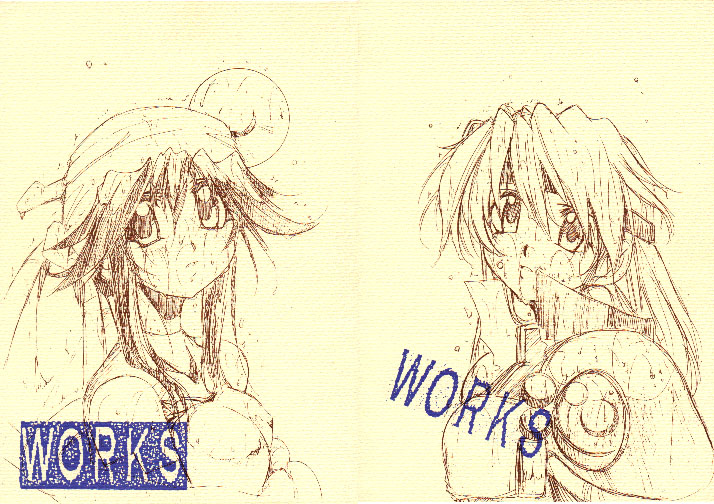 Circle: Kimigabuchi
Publication Date: ------
Rarity: ****
Series: Slayers and Saber Marionette J
Couplings:
Lina / Bandits
Lime / Strangers
Cherry / Strangers
Page Count: 56
Cover: Textured cardstock
Art Quality: Varies from Good - Not so good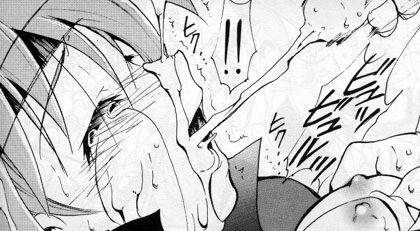 Description:
This doujinshi's first story is very much like the fist story of the doujinshi YKK that I also own. Lina is off on her own in the woods and is raped, this time though the art is much better, but it is the same artist. At the end of the rape her grandfather kills himself again to power the machine to turn back time so she is not raped. It is a very intense scene that is on some levels gratifying and others sickening. But it is a good section to look over.
The next doujinshi series in this book is titled 'Steady' and is a Saber Marionette J story. It's very dark. As far as I can tell Otaru had been injured and was recovering at home. But he was hurt very badly and is totally bandaged up. The marionettes however need to actually go out and have sex, they don't want to, maybe their programming or maybe financial situations have brought it about but they have to go out and do it, the whole time they are crying. Each day they come home and Otaru is laying there all alone, frustrated and angry that he can't do anything. Then one day they come back and an assassin has killed Otaru, there is no revenge to be had because as soon as they see the assassin they take a sword and stab it though their jaw and into their brain. The Marionettes cry, then kill themselves laying out around Otrau's corpse. Lime's life flashes before her eyes and the last thought she has is when Otrau found her underground and how happy she was.
Estimated Value: $ 40
The art in this is great and the page count is up there. The stories have depth and are dramatic, it's a great book to have.